---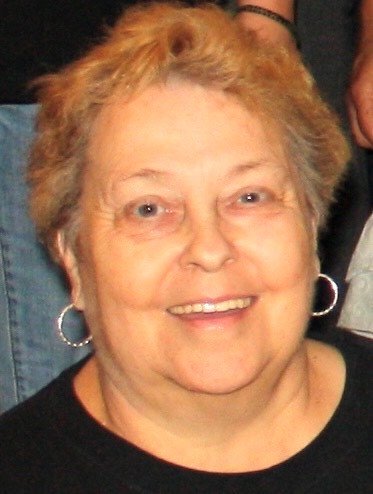 Obituary of Marilyn Graham
Age 74, of Halifax, passed away peacefully, Monday, October 14, 2019 in Northwood Manor, Halifax. Born in Halifax on November 13, 1944, she was a daughter of the late Harry and Verna (Kelly) Campbell.
Marilyn held various clerical positions during her career, including positions at Johnson Insurance, the Grace Maternity Hospital Lab, Sport Nova Scotia, and was a Medical Transcriptionist until her retirement in 2010. She loved to travel and was an avid reader who excelled at trivia and word games. She was happiest spending time with her family and enjoyed hearing stories and seeing pictures of her grandbabies and great grandbabies - they were her greatest joy. She adored animals, especially all of the kitty cats she loved throughout her life.
She is survived by her children, Mark Weston (Dianne), Upper Tantallon; Kathy Branch (Tracy), Comox, BC; Jill (Rob) Gillis, Brooklyn; brothers, Ken and Paul Campbell, Halifax; sister, Bev Hassberger (Len), Barrie, ON; grandchildren, Jamie (Alyssa), Sara (Tom), Daniel (Chelsea), Nicole, Andrew, and Laura; great-grandchildren, Frankie, Stevi and Sonny; nephews, Scott (Danielle) and Craig (Carrie); great-nieces, Stella and Chloe, great-nephew, William.
Marilyn was predeceased by her husband, Kenneth and her son, Danny Weston.
The family would like to express their deepest appreciation to the extraordinary staff of the Northwood Manor, 10th Floor. Your kind, sweet and compassionate care made Mom so happy; she was grateful for every day with you and loved her "little nest". Your gracious assistance to her family before, during and after her passing will never be forgotten. She also received excellent care from the Nephrology team and Home Dialysis Unit of the QEII Health Sciences Center and the VON, Halifax- we thank you all so much.
Arrangements have been entrusted to DeMont Family Funeral Home & Cremation Service, 419 Albert St., Windsor (902-798-8317). A private celebration of Marilyn's life will be held at a later date. If so wished, donations in memory of Marilyn may be made to The Kidney Foundation of Canada (kidney.ca/atlantic-canada, 1-855-832-8099); MADD (madd.ca, 1-800-665-6233), or The Northwood Foundation, Halifax (northwoodfoundation.ca, 902-454-3069). Messages of condolence may be sent to the family by visiting: www.demontfamilyfuneralhome.ca