---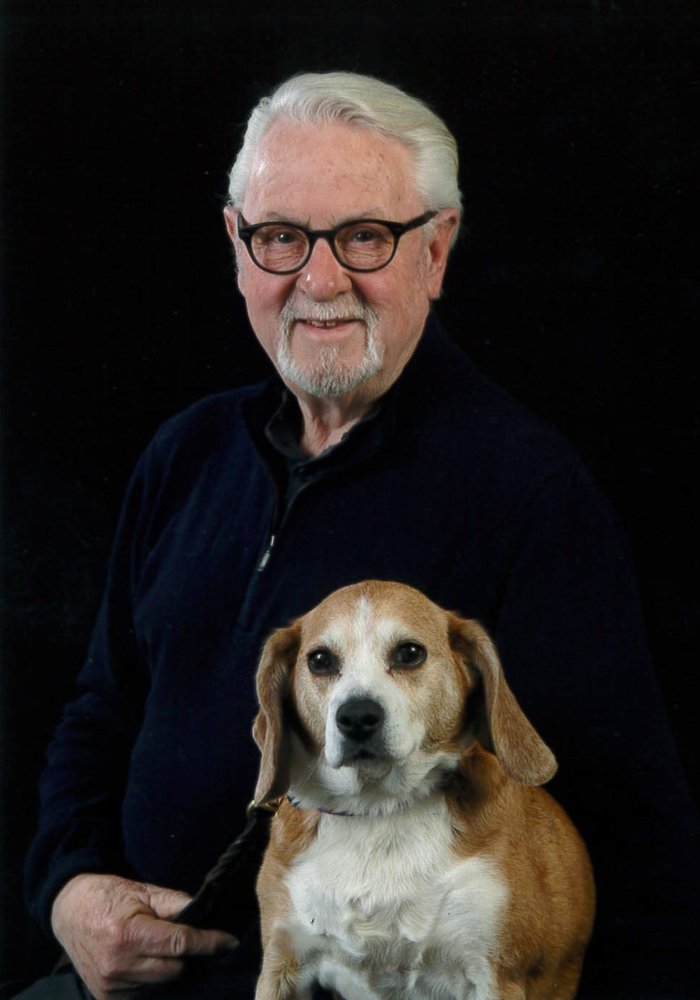 Obituary of Garth "Scuffy" Lorraine Scott
Garth passed away peacefully on Thursday morning, January 10th, in Hants Community Hospital, with his family by his side, as he put the old Plymouth in gear and drove off into the sunset for the last time.
Born in the old Payzant Memorial Hospital in Windsor on July 11, 1941, his parents were Cecil and Jean (Black) Scott. He started his career in Halifax in 1960 at Wm. Stairs Son & Morrow Ltd. as a stock boy, worked his way up to Sales Manager and went on to Bird-Stairs. He moved on to Sales Manager of T.P. Calkin in Kentville combined with Sumner Co. in Moncton.
In 1981 he and Sharon formed Scott Sales and Marketing, an Industrial Sales Agency for the Atlantic Provinces and in 1998 started a used car business as well – a sideline from his love of antique cars. In 2005, they opened their "Memories" Museum on their property in Hantsport to display their antique vehicles and memorabilia collectibles for everyone to enjoy.
He was an Elder in the United Church in Hantsport for many years, Past-President of the Hantsport Memorial Community Centre, Past Master of the Poyntz Masonic Lodge, member of the Avon United Hand Bell Choir, Director of the Hantsport Historical Society, member of the Windsor Curling Club, Past-President of the Halifax Antique Car Club and member of the British Car Club. He was also one of the "Beach Boys" who tested the warm waters of the Avon River quite often. He was so proud of the history of Hantsport and its people, he shared it with everyone he met in his travels near and far. Garth possessed a wealth of knowledge on many topics and loved to share his memories while visiting Australia, New Zealand, England, Scotland, Wales and all over Canada and the U.S.
For the past 20 years, he has been spending time with his buddies in Tennessee, travelling around with their bands and even recording a couple of CD's – as he always said, he had more nerve than talent, and we were quick to agree. He was willing to try most anything.
Garth was so proud of his children and grandchildren and their accomplishments in their everyday lives, soccer, hockey and horseback riding.
He was predeceased by his parents and infant brother, Robert.
He is survived by his wife of 54 years, Sharon (Ripley); daughter, Kelly (Scott) Bennett, Bishopville; son, Kevin (Nell Farrell) Scott, New Minas; granddaughters, Kate, Julia and Claire Bennett, and Kristena and Emma Scott; sisters, Sheila Joudrey, Chester Basin; Barb (John) Montague, Dartmouth; and brother-in-law, David Ripley, Gaspereau; many nieces and nephews and cousins, and his faithful beagle, Lucy Maud.
We would like to offer a special Thank You to Dr. Judy Price and the team at the Hantsport Clinic; Dr. Julia Merryweather and her staff at the Valley Regional Oncology Clinic; the VON nurses who visited faithfully every day, Dr. Lori Burgess and the Palliative Care team, and also Dr. William Stanish for his friendship and support to the family.
Arrangements have been entrusted to DeMont Family Funeral Home & Cremation Service, 419 Albert St., Windsor (902-798-8317), where visitation will be held Tuesday, January 15 from 2-4 and 6-8 p.m. Poyntz Lodge will conduct a tribute service at 6:00 p.m. A private family burial will be held in Riverbank Cemetery, Wednesday, January 16. A celebration of life will be held at 2 p.m., in Avon United Church, 17 Prince St., Hantsport, Rev. Beth Johnston officiating. A reception will follow in the church hall. Family flowers only, by request. Donations in memory of Garth may be made to Avon United Church, PO Box 414, Hantsport, NS B0P 1P0; VON Annapolis Valley, 9319 Commercial St., New Minas, NS B4N 3G2; Canadian Cancer Society, 5826 South St, Halifax, NS B3H 1S6 or a charity of one's choice. Messages of condolence may be sent to the family by visiting: www.demontfamilyfuneralhome.ca