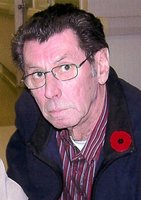 Laurence Arthur MacDonald
Laurence A. MacDonald passed away at Hants Community Hospital, Windsor on Thursday, November 7, 2019 at the age of 75. He was a son of the late William Wallace (1966) and Edith Louise (Marsters) (2011) MacDonald.
He worked for the Department of Highways for 30 years, retiring in 1996.
Laurence is survived by his wife, Carol Burgess; daughters, Connie (Herbie) McLellan, Bramber; Elsie MacDonald (Tony Parr), Windsor; and Joanne Selig, Bridgewater; sons, Robert (Denise), Nine Mile River; Curt (Shelley), Walton; brother, Ralph (Shirley), New Ross; sisters, Janet (Ron) Fahie, Aylesford; Joan MacDonald, Halifax; grandsons, Kyle McLellan (Shannon), Tyler (Allison) McLellan, Ethan and Zachery MacDonald; granddaughters, Alicia and Tiffany MacDonald; great grandchildren, Seth, Rylie, Livia and Grady McLellan. Besides his parents, Laurence was predeceased by brother, Clifford; sister-in-law, Zennia MacDonald and granddaughter-in-law, Lisa Wood McLellan.
Special thanks to Amber (Palliative Care Nurse) and Unit 200 nursing staff at Hants Community Hospital for their excellent care, kindness and compassion; and to our friends and family for all your support.
Arrangements have been entrusted to DeMont Family Funeral Home & Cremation Service, 419 Albert St., Windsor (902-798-8317), where visitation will be held from 4-7 p.m., Monday, November 11. A private family service will be held Tuesday, November 12. Private interment will be held in Centre Falmouth Cemetery, Falmouth. Family flowers only. Donations in memory of Laurence may be made to Canadian Cancer Society, Nova Scotia Division, 5826 South St., Halifax, NS B3H 1S6 or Hants Community Hospital Foundation, 89 Payzant Drive, Windsor, NS B0N 2T0. Messages of condolence may be sent to the family by visiting: www.demontfamilyfuneralhome.ca