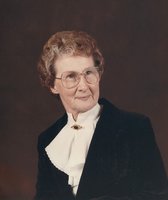 Betty Joyce Connors
Our family is bereft at the passing of our beloved mother, Betty J. Connors, age 85 of Hantsport, who passed away peacefully at home on March 6th surrounded by family.
Mom was gentle, quick to laugh, and welcoming to everyone her family brought home. She taught her five children the importance of family, and led by example how to show love and compassion. We are grateful to the legacy of love that she leaves behind, and will miss her more than words can express.
Betty is survived by her husband of 68 years, Howard; daughters, Mona (Jake) DeMan, Joy (the late Clarence) Murphy, Debbie (Paul Gourley) Connors, Angela (Stephen Rogers) Connors; son, Dale (Cheryl) Connors; eight grandchildren, Tony, Lisa, Darlene, Michael, Shanna, Sarah, Anthony and Kris; eight great grandchildren, Tyler, Justin, Taylor, Myles, Tori, Brock, Lucas and Connor; a great great grandchild, Bentley; sisters, Annie Laura Remple, June Sanford and Mary Gail Boersma; as well as many other family members.
She was predeceased by parents, Arthur and Laura Morgan; and siblings, Charles, Dolly, Jean, Peggy, Sonny and Mildred.
Our thanks go out to family who stayed in touch to offer company and comfort to Mom in her last weeks, as well as to the professionals who took such excellent care of her: family practitioner Dawn Lowe, Amber Phillips of Palliative Care, EHS and the VON.
Arrangements have been entrusted to DeMont Family Funeral Home & Cremation Service, 419 Albert Street, Windsor (902-798-8317). At Betty's request there will be no service. Messages of condolence may be sent to the family by visiting: www.demontfamilyfuneralhome.ca