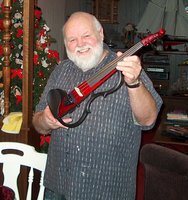 Robert Albro ""Bob"" Hope
Age 72, of Lakelands, Hants Co., passed away in Hants Community Hospital, surrounded by his family, on Saturday, August 5, 2017. Born on February 18, 1945 in Halifax, he was a son of the late Albro and Margaret (Berringer) Hope.
Bob was an accomplished musician and was a member of multiple successful bands including, The Five Sounds, White Chocolate and Okamist. He married the girl next door, the love of his life, Gail, in 1967 and she was by his side from that moment until the end of his life. Bob was a mechanic, salesman and entrepreneur and for the last 30 years he was the proprietor of Lakeland Variety Store in Lakelands.
He is survived and greatly missed by his wife, Gail; daughter, Marilyn; son, Jeff (Natashia); granddaughter, Elaina; step grandchildren, Tamara (Tom) and Tyler (Mickyla); step great –grandchildren, Sophie and Blake; brothers, Gordon (Pat) and Eric (Velma); sister, Sandy (Gordon) and many friends and extended family members. Bob was predeceased by his sister, Marilyn and grandson, Robbie.
The family would like to say a special thanks to his dear friend, Eric Paddock.
Arrangements have been entrusted to DeMont Family Funeral Home & Cremation Service, 419 Albert St., Windsor (902-798-8317). There will be no visitation by request. A celebration of life will be held on Monday, August 14 in the Ardoise Hall, 3 Ardoise School Rd., Ardoise from 6–9 p.m. Donations in memory of Bob may be made to Canadian Cancer Society, Nova Scotia Division, 5826 South St., Halifax, NS B3H 1S6. Messages of condolence may be sent to the family by visiting: www.demontfamilyfuneralhome.ca